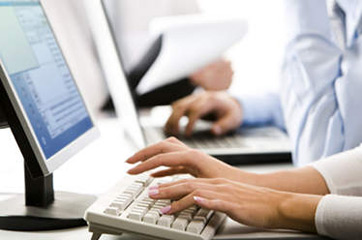 Let's admit it, the one thing that most of us dislike about our business is doing the boring work of creating and managing the "paperwork" behind the scenes.
Spending time in front of the keyboard trying to come up with documents and letters – and making sure that they're all in the correct format and grammatically correct, is as exciting as watching paint dry. Setting up appointments and calendar invites to send via email, transcriptions and data entry, they're all important stuff but not everyone enjoys doing them.
That's where I come in.
I can retype or create new documents for you, reformat your documents to give them a professional look. I can organize meetings and events using Event Management Systems. I can perform transcription tasks and data entry work for you.
Also, under certain circumstances and arrangements, I can also work onsite at your office to complete filing or reception.
I can do all these things for you so that you won't have to! Contact us for more information!